For more than 125 years, Hormel Foods has been providing quality food to an ever-expanding range of customers. Continuing this heritage, Hormel Foodservice International is committed to bringing its global customers and business partners smart, innovative food solutions that fully meet expectations for flavor, performance, ease-of-use and overall value.
To view products available in specific markets,
select from the regions below:
Products
Hormel Foods provides hundreds of relevant, high-quality food products and ingredients to countries around the world. We're always looking for new ways to make food preparation better and more rewarding, with unparalleled food safety and ideas that bring your business more flavor, consistency, simplicity and inspiration.
Food Safety & Reliability
Food safety is of absolute importance. During our long history, Hormel Foods has carefully implemented and sustained thousands of rigorous food safety measures and protocols to successfully manage our suppliers, raw materials, employees, food handling, and delivery practices. We are a partner you can trust — a safe and reliable global food provider with well-established resources.
MORE ABOUT FOOD SAFETY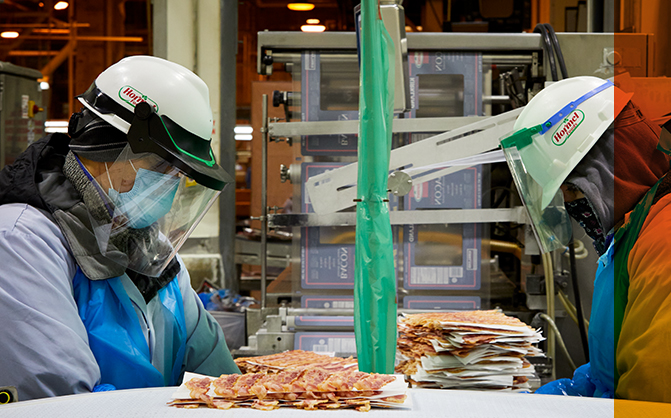 About us
We provide high-quality, reliable food and ingredients. We share your passion for offering inspired meals that delight customers and build your business. Our goal is to help you serve your best food – with ease and confidence. Most importantly, we bring the world real solutions while being a responsible global citizen.
MORE ABOUT US